Shiftboard Solutions Overview
If your workforce scheduling challenges impact daily operations, worker satisfaction, and profitability, Shiftboard is for you. Shiftboard serves organizations with inherent workforce scheduling complexity, such as those with mission-critical operations or high-volume staffing requirements.
Thousands of customers count on Shiftboard to provide:
Tailor-Fit Scheduling
Highly configurable solutions to meet the specific needs of your industry, organization, and location.
Continuous Optimization
Our intelligent algorithms optimize for the best overall outcomes continuously.
Happy Workers
Provide schedules that create a win-win dynamic between the business and your workforce.
---
Solutions at a Glance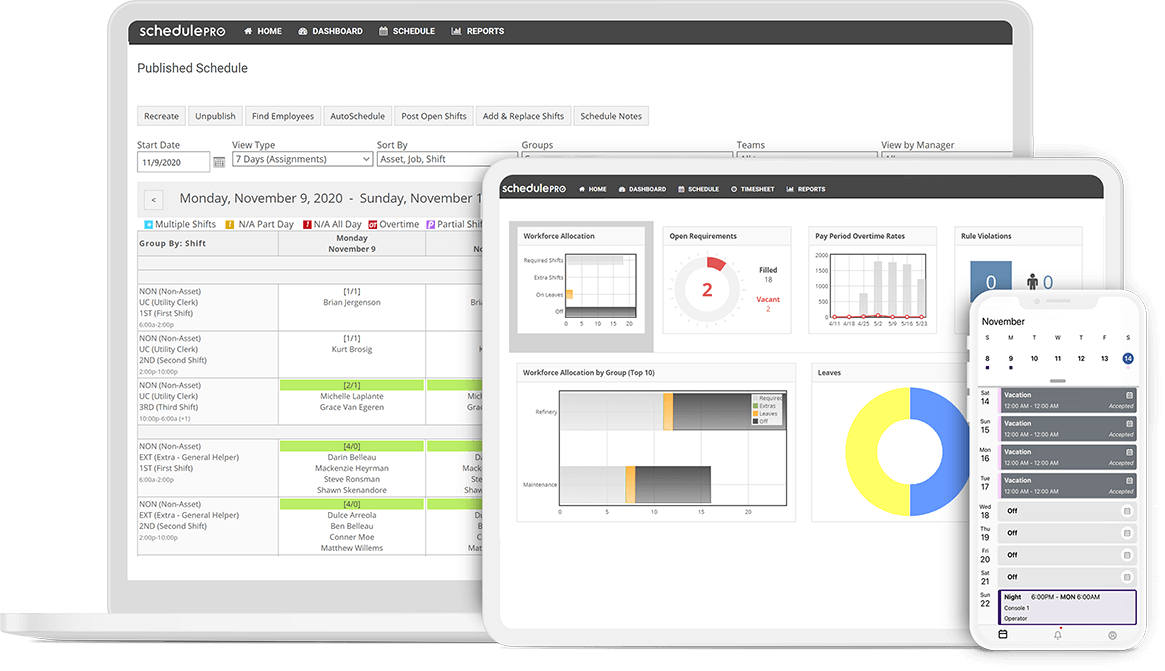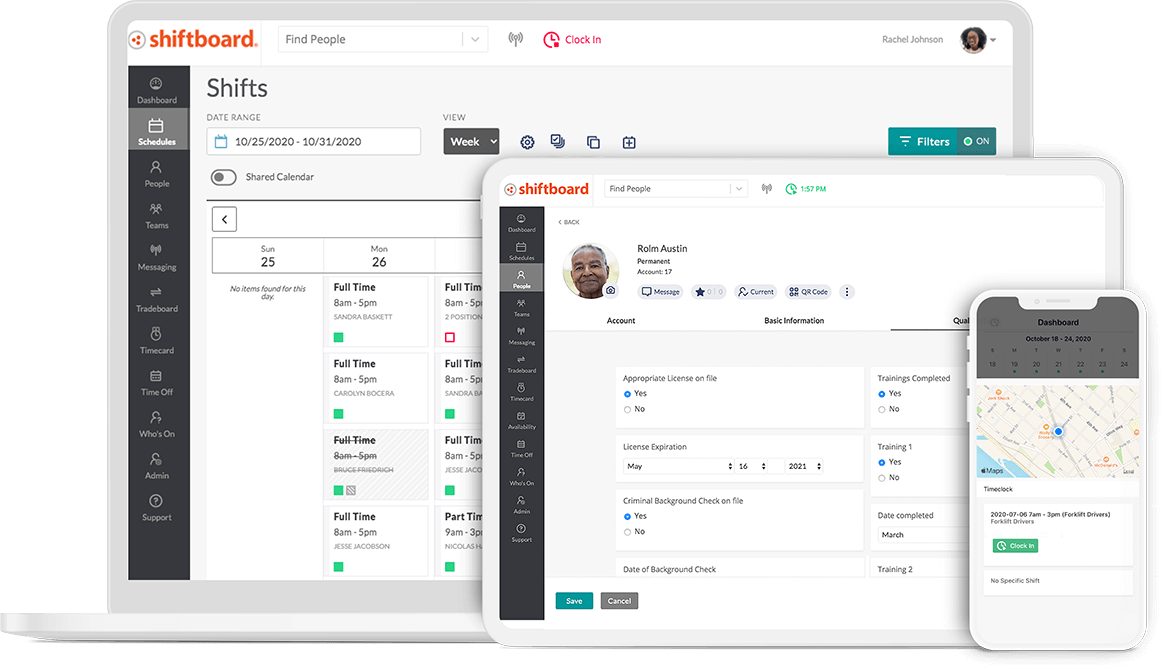 Ideal For
Production-centric organizations.
Service-centric organizations.
Industries Commonly Served
Manufacturing
Energy
Petrochemical
Corrections
Healthcare
Staffing
Call Centers
Public Safety
Top Use Cases
Demand-based scheduling
Site-specific scheduling process adherence
Labor laws, union agreements, and fatigue standards compliance
OT equalization
Continuously changing scheduling needs
SLA-centric scheduling
Employee self-scheduling
Field/multi-location worker scheduling
Unique Strengths
Staffing level and shift pattern control
Highly configurable scheduling workflows
Rich rules library and audit trail
Flexible OT detection and equalization
Shift creation based on service goals
Ad-hoc and event-based shift creation
Bottom-up scheduling management
Mobile punch clock and geofencing
Trusted by the World's Most Recognized Brands