Manufacturing Employee Scheduling Software
Keep Operations Humming with Superior Workforce Flexibility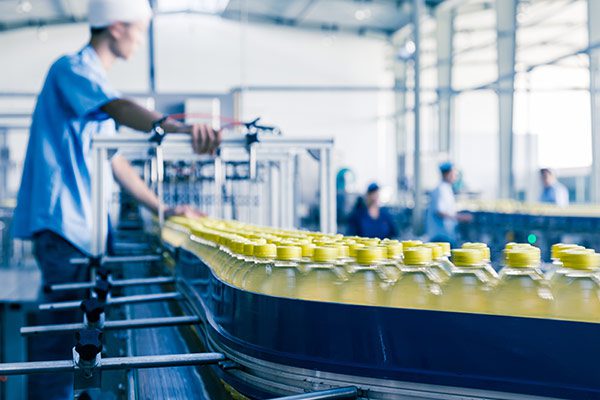 Food and Beverage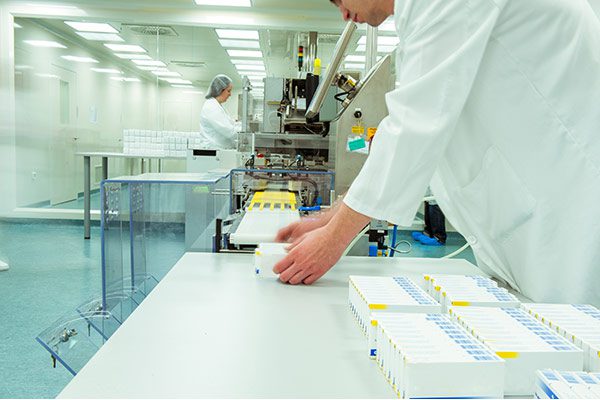 Medical and Pharmaceutical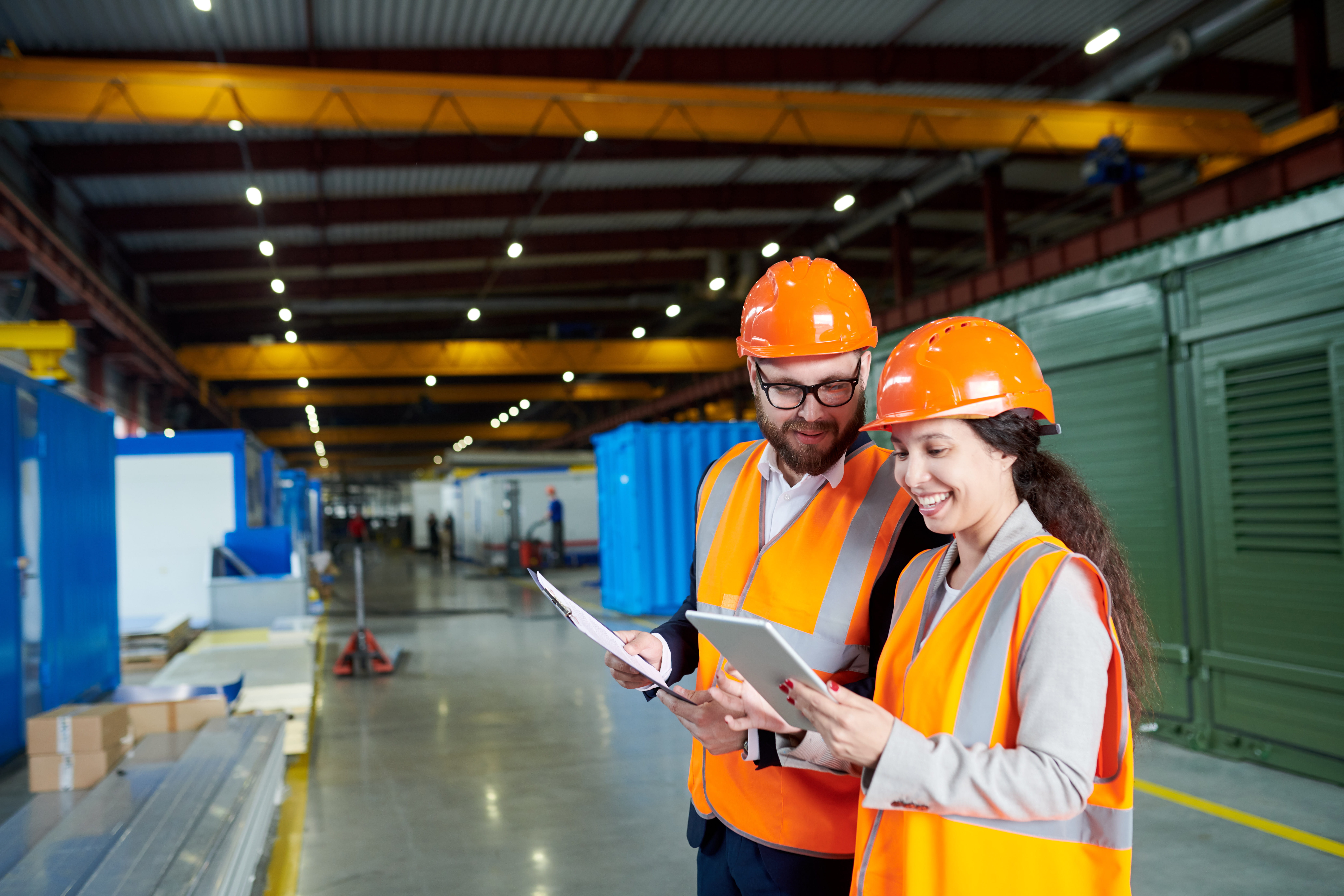 Consumer Packaged Goods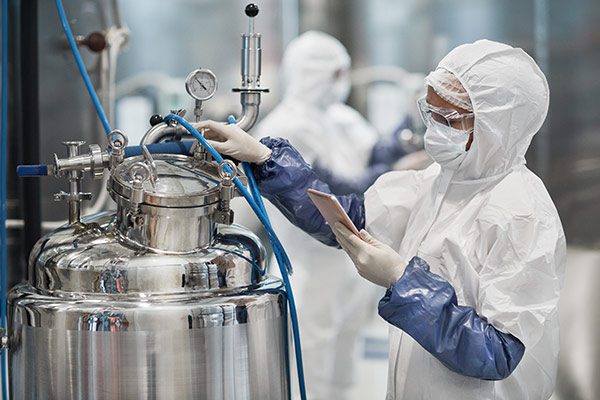 Chemical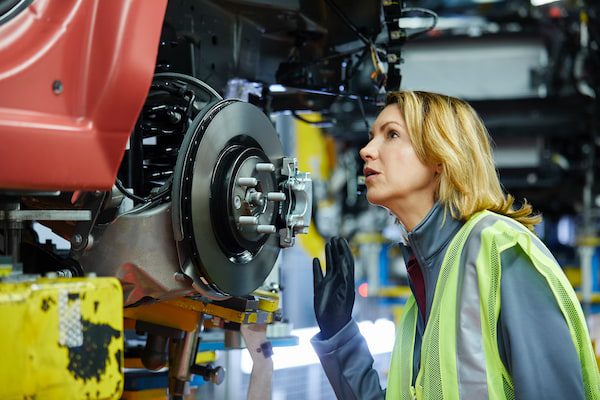 Automobile and Industrial
Trusted by Leading Manufacturers Worldwide
As many as 2.1 million manufacturing jobs will be unfilled through 2030.
Research into hourly worker job satisfaction revealed that 87% of hourly workers want more control over their schedules.
Scheduling automation can help organizations reduce up to 41% of unplanned overtime.
Align Staffing to Production Plans
Create accurate staffing plans to meet product targets.
Convert production plans into labor needs automatically.
Build worker schedules to match your production line schedules.
Identify staffing gaps quickly and make contingency plans sooner.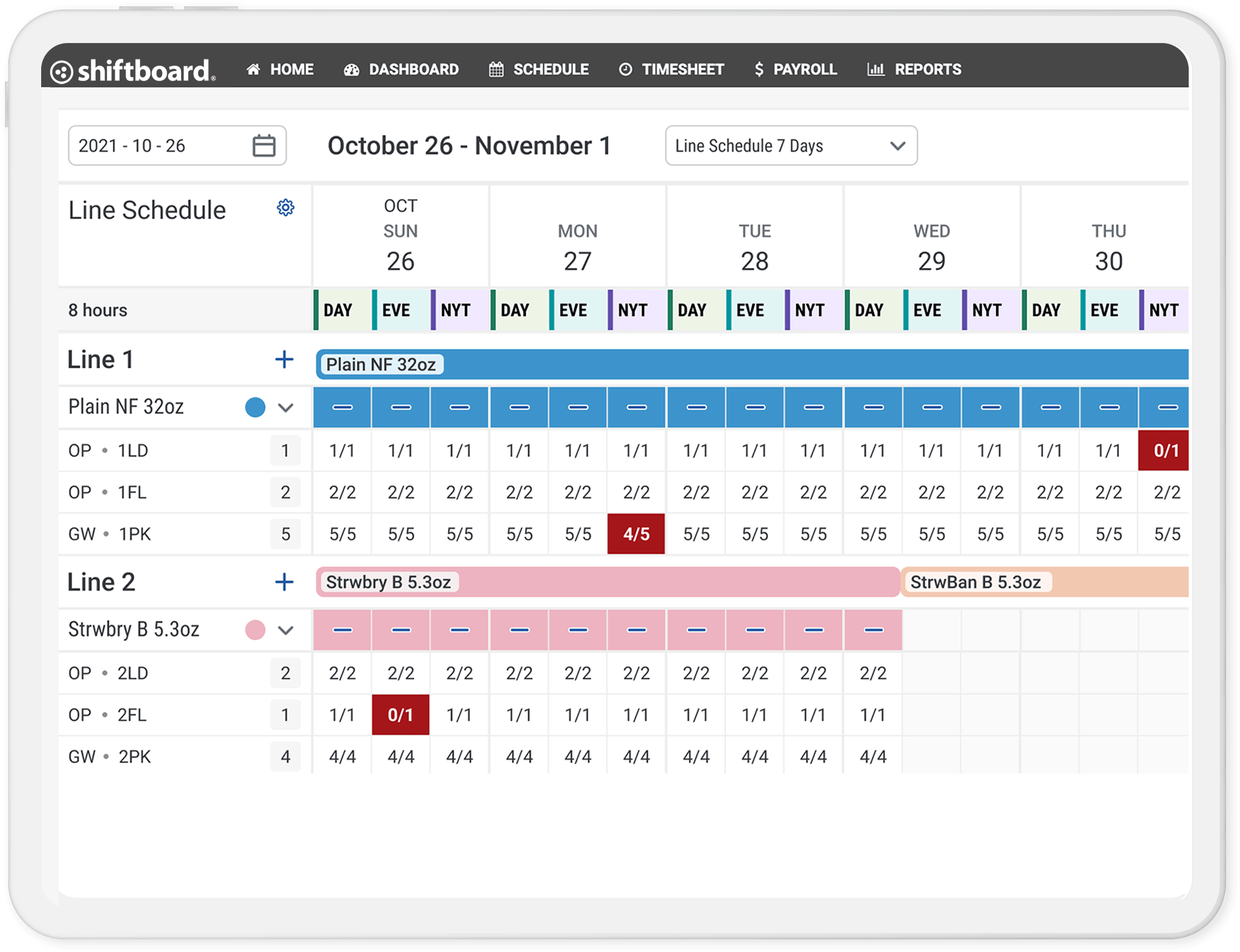 Ensure Smooth Operations
Enable rapid response to call offs, supply chain disruptions, and other unexpected changes.
Find coverage quickly with an auto-generated list of available, qualified, and willing workers.
Auto-assign workers in the order required by plant-specific scheduling procedures.
Notify workers of schedule changes and promote shift openings automatically.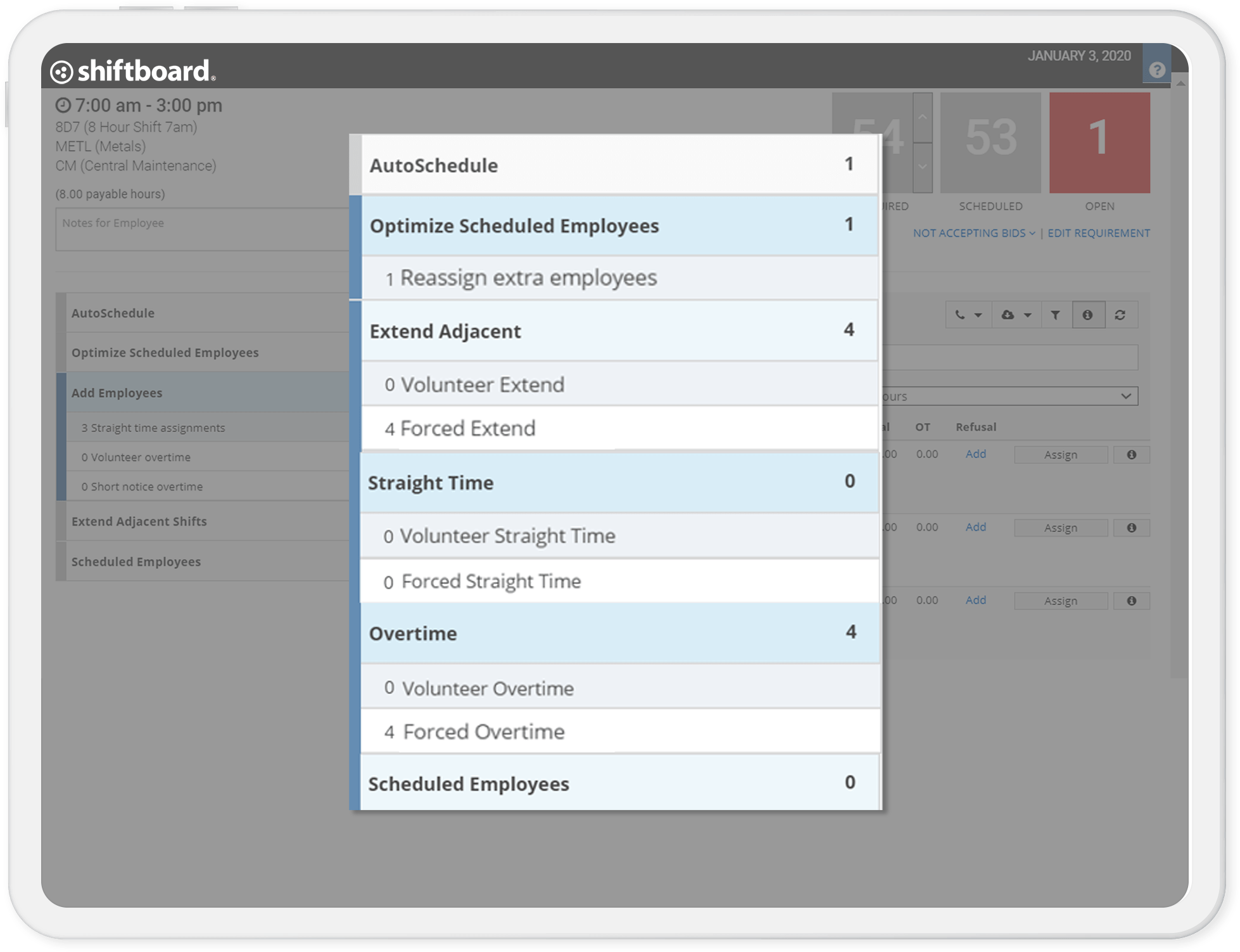 Lower Overtime and Labor Costs
Reduce overtime and overstaffing to drive higher cost-efficiency.
Assign straight-time employees or tap into flex labor pools before bringing in overtime.
Identify and reassign extra employees to areas that need them the most.
Gain clear visibility into current and forecast overtime stats to stay on budget.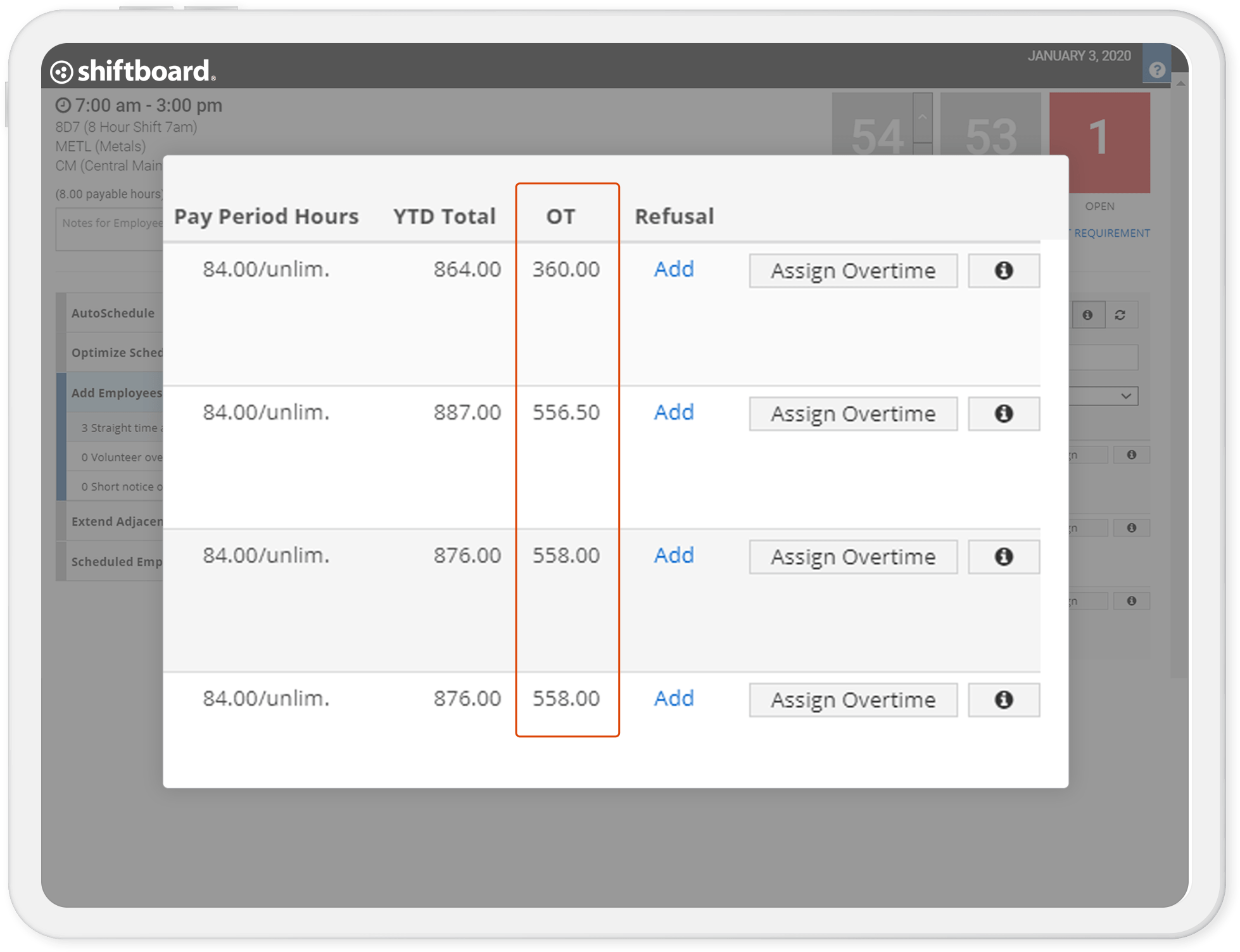 Improve Worker Satisfaction
Keep employees satisfied and reduce turnover rates with flexible and fair schedules.
Collect and accommodate employee schedule  preferences seamlessly.
Keep employees engaged and productive with online self-service and mobile apps.
Build fairness and trust by equalizing overtime distribution among employees.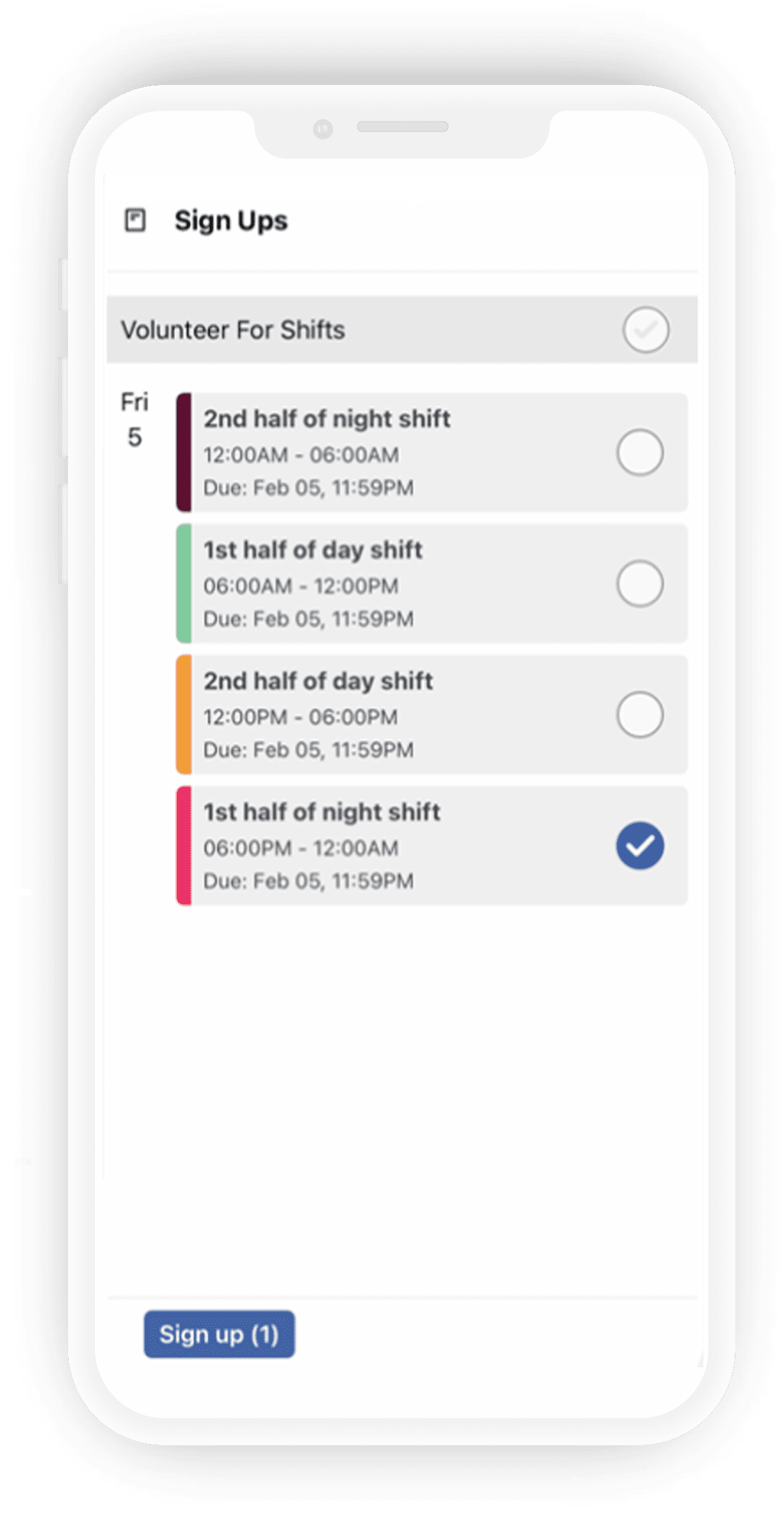 5 Reasons Manufacturers Choose Shiftboard
Tailor-Fit Scheduling Automation
Match staffing to production schedules with automated scheduling processes configured to the way each unit operates.
Manufacturing-Specific Functionality
Handle manufacturing-specific scheduling scenarios such as production line changes, worker shuffles, job rotation, and more.
Continuous Optimization
Create the best possible schedule with an always-on optimization engine that analyzes and recommends assignments for the best coverage, cost, and compliance outcomes.
Overtime Equalization
Ensure fair hour assignments among employees with exclusive OT detection and equalization mechanisms.
Full-Cycle Compliance
Go beyond rules enforcement and support exceptions management and audit logging. The only compliance guarantee available in the marketplace
---
Employee Scheduling for Manufacturing: A Best Practices Guide
Learn six best practices to develop an employee scheduling strategy to improve productivity and reduce costs.
Shiftboard for Manufacturing Solution Sheet
Learn more about how Shiftboard's solutions can help you lower costs, increase efficiency, and improve safety.
---
At LUSH, we utilize technology to specifically assist in scheduling our staff in a manner that accommodates their needs, while also ensuring that our staffing strategy meets the needs of the business. We will further refine the ways in which we schedule our staff to better serve them, and also help us achieve operational excellence.

Alan Nair, Labor Scheduling Project Lead, LUSH Fresh Handmade Cosmetics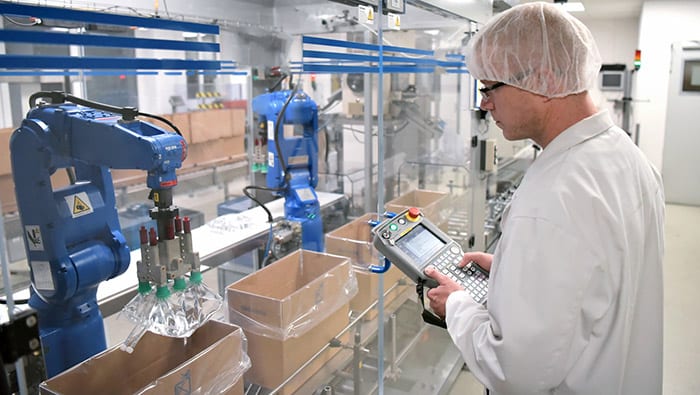 What Would You Like to Do Next?
Talk with Us
We'll be in touch for a short conversation about your workforce scheduling challenges and how we can help.
Learn More About Software
See how Shiftboard helps you keep operations running smoothly, optimize resources, and boost worker engagement.