Worker Safety & Fatigue Management
Fatigue Risk Management Just Got Easier
Simplify Fatigue Risk Management
with Automation
Driving down safety incidents associated with fatigue is of growing importance to employees, managers, and regulators in always-on organizations. Safety-critical industries, such as Energy, rely on Shiftboard's built-in compliance tools to continuously evaluate work schedules for potential issues that could lead to fatigue in the workplace.
Ensure no fatigue-related requirements or tricky scheduling scenarios are overlooked with a robust rules-check engine.
Use real-time schedule audits to rectify rule-violating shifts proactively, ensuring compliance is established before schedules get published to employees.
Empower users to make the correct tradeoff decision with easy-to-understand rule and action impact explanations.
Why Is Fatigue Risk Management
So Challenging?
Rules are numerous, complex, and ever-changing
Schedule audits are time and labor-intensive
Full compliance requires subject matter expertise
Rule deviations are hard to spot and diagnose
Workers with sleep problems are 1.62 times more likely to get injured than workers with no sleep issues.
Fatigued workers lose 5.6 hours of productive time per week.
Fatigue costs employers about $136 Billion a year in health-related lost productivity.
Worker fatigue contributed to the tragic 2015 Texas Refinery Explosion, resulting in 15 deaths and 180 people injured.
Learn More Best Practices Around Fatigue Management
Article: API RP 755
Are You Compliant?
Learn how to comply with API RP 755 and improve worker safety by addressing worker fatigue.
Solution Sheet:
Fatigue Risk Management
Learn how Shiftboard helps operationalize fatigue-related scheduling standards to mitigate worker fatigue.
How Shiftboard Helps with Full-Cycle Fatigue Risk Management
Shiftboard offers the only scheduling solution that supports full-cycle fatigue risk management — with guaranteed compliance. Going beyond scheduling rule checks, Shiftboard empowers employees at all job levels to prevent, rectify, and learn about fatigue issues before they occur. In addition to smart tools that assist with schedule planning and day-of management, Shiftboard's solution provides purposeful data that helps organizations adapt and continuously improve their fatigue mitigation initiatives.
Cover All Rules and Scheduling Scenarios
Be assured that no scheduling scenarios or requirements are overlooked by automating rule checks against a complete set of built-in industry standards and custom rules. Roll out updated industry rule packs and new custom rules when necessary.
Detect, Rectify, and Report on Rule Violations Proactively
Prominent icons allow managers to identify all violating shifts within a schedule immediately. Generate real-time audit reports, including details on deviations, impacted employees, shift details, and total counts.
Enable All Staff Levels to Make Compliant Decisions
Receive easy-to-understand explanations of rule deviation and action impact as schedules edits are being made.
Track Rule Overrides and Justifications
When rules need to be overridden to accommodate a unique situation, Shiftboard tracks the time, event, and rationale, providing verifiable data for communication, auditing, and compliance purposes.
Shiftboard saved us almost $3M in costs and is a proven solution for API RP 755 compliance. Employee scheduling was a vital concern at an executive level, and they went over and above the call of duty to meet our needs.

Larry Heasley, HR Manager, Shell
Trusted by the World's Most Recognized Brands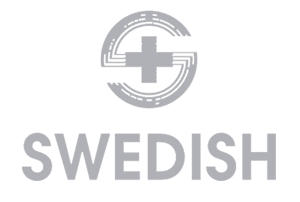 Want to learn more about employee scheduling software?
Decrease Worker

Turnover by 16%
Make Scheduling

30% More Efficient
Increase Shift Coverage

Rates by 88%