Healthcare Staff Scheduling Software
Improve Scheduling Efficiencies, Control Costs and Increase Employee Engagement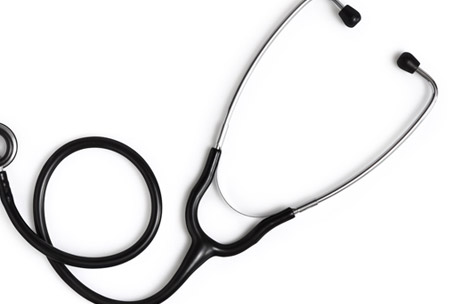 Hospitals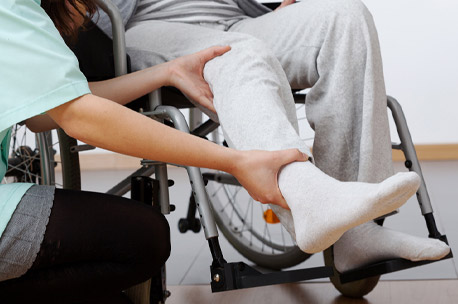 Transitional & rehabilitation health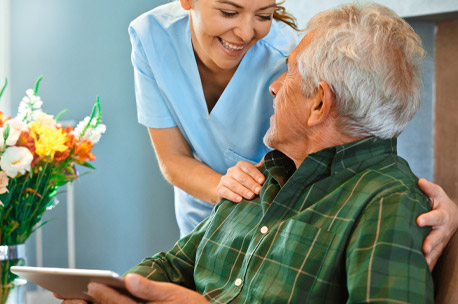 Nursing homes
Blood banks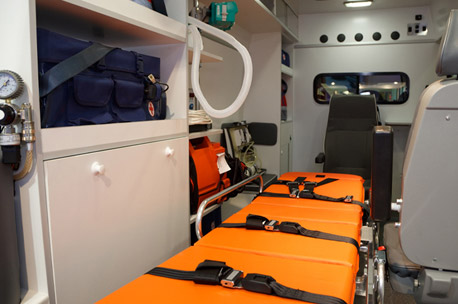 Health and human services
Trusted by Leading Healthcare Providers


Keep Daily Operations Running Smoothly
Avoid the daily struggle to fill last-minute shifts to meet changing patient loads.
Give front-line shift leads a real-time view of scheduling needs and worker availability.
Assess scheduled workers' flexibility to fill various positions and maximize coverage.
Auto fill last-minute shift openings with employees who have confirmed acceptance.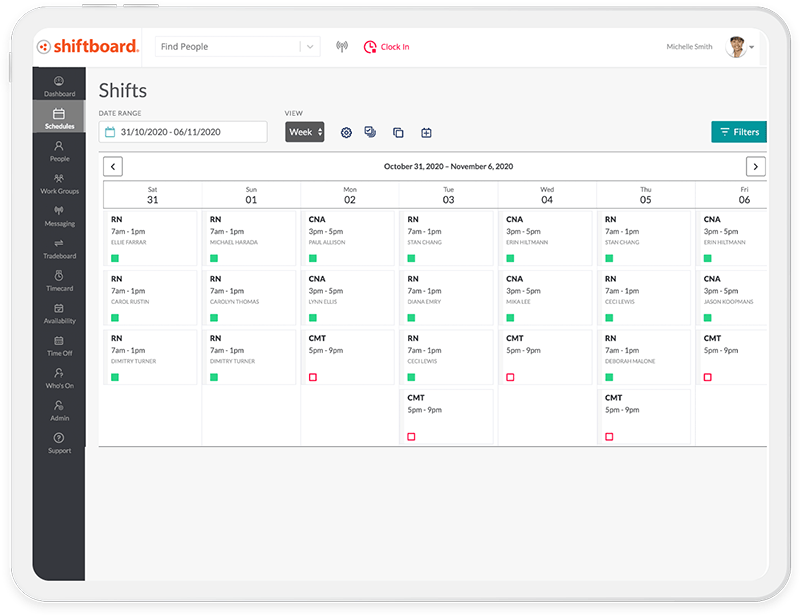 Control Overtime Costs and Protect Profitability
See the direct impact scheduling decisions will have on overtime to ensure the desired outcome on your budget and bottom line.
Automatically schedule shifts with eligible employees who have lower cost implications.
Avoid excessive overtime automatically by placing limits on worker schedulable hours.
View expected overtime costs with the current schedule to ensure you stay on track with goals and budget.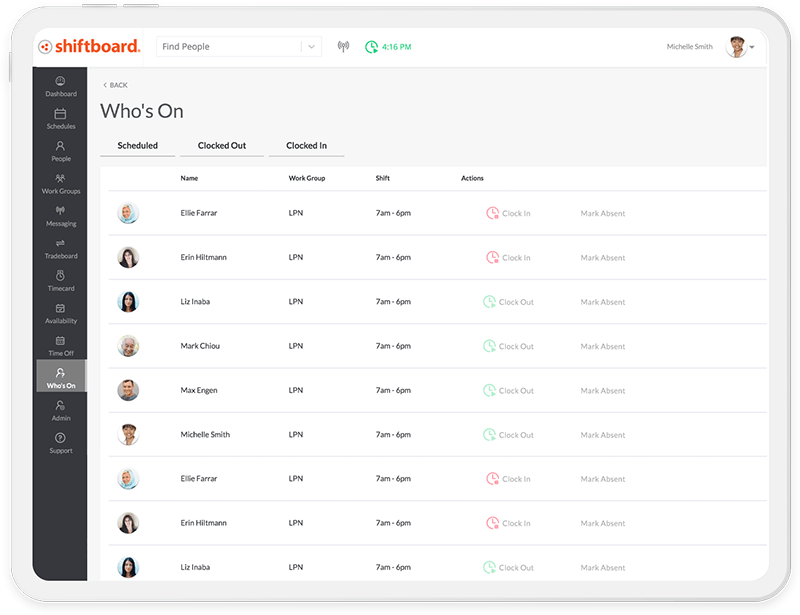 Improve Employee Engagement
Balance organizational needs and individual worker preferences with a scheduling practice that keeps your workforce engaged and happy.
Create schedules that maximize shift coverage while ensuring fairness at the same time.
Post new shifts and allow eligible employees to see and request them automatically.
Provide employees the ability to influence their work schedule and self-serve.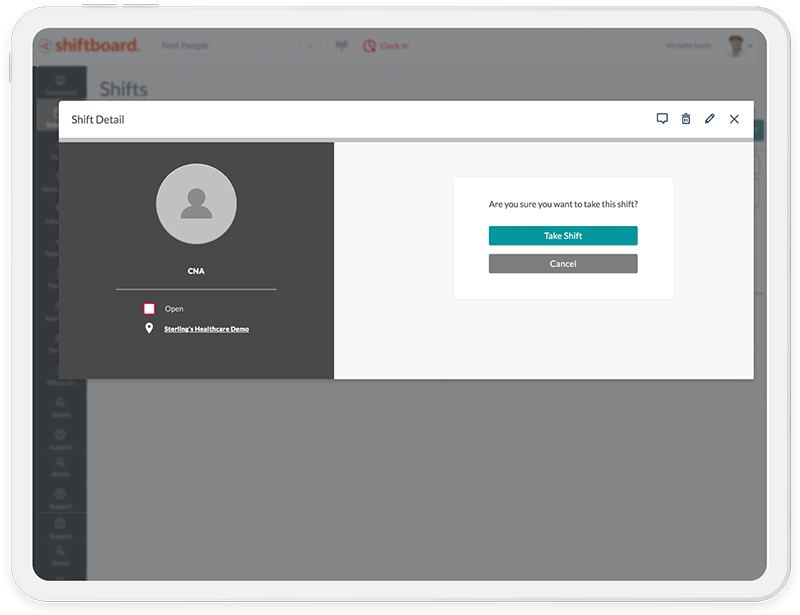 5 Reasons Why Healthcare Providers Choose Shiftboard
Day-Of Shift Coverage Tools
Your front-line managers can quickly handle callouts and last-minute schedule changes easily with the best day-of tools in the industry.
Shift Pick Up
As you post new ad-hoc shifts, eligible caregivers are automatically given notice, resulting in higher shift-fill rates and happier employees who are seeking additional shifts.
Workforce Teams
Enjoy unparalleled flexibility in organizing your workforce by teams to share resources and make scheduling easy.
Credential Verification
Automated checking of shift requirements so only caregivers who have the required credentials and in good standing can be scheduled.
Employee Self-Serve Access
By involving your workforce in scheduling, you achieve higher fill rates and less work for front-line managers, which results in improved patient care.
---
3 Benefits Employee Scheduling Software Brings to Healthcare
Learn the top three benefits of healthcare staff scheduling software.
Wellness Corporate Solutions Case Study
Learn about how WCS has benefitted from Shiftboard, including an 11x increase in their client base.
---
Scheduling nursing staff 24/7 in a long-term care facility can be quite a challenge. Full time, part time, per diem staff caring for 200+ residents used to be tedious and time consuming. Shiftboard's technology has been a lifesaver and time saver. It has reduced the nightmare of spreadsheets and sticky pads to a manageable and faster process.

Donna Wheeler
Computer Information Systems Manager,
New Hampshire Veterans Home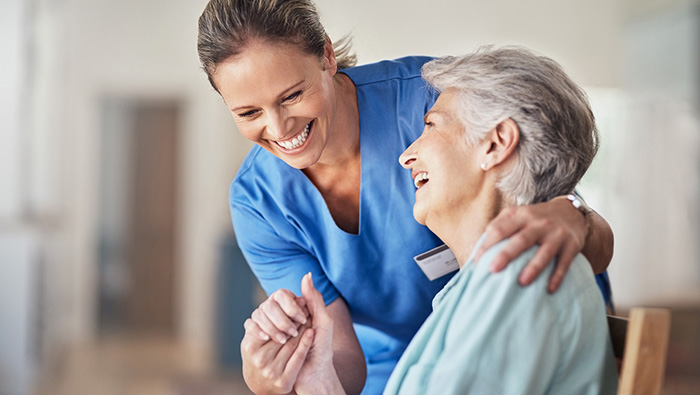 What Would You Like to Do Next?
Talk with Us
We'll be in touch for a short conversation about your workforce scheduling challenges and how we can help.
Learn More About Software
See how Shiftboard can help you retain talent and fill shifts faster.
---
Is Automated Scheduling Right for Your Organization?
Learn more about the value of workforce scheduling automation in healthcare.