Hourly Workforce Flexibility
Match Labor Resources to Operational Needs Anytime, Anywhere
Improve Workforce Flexibility with Employee Scheduling
Revenue growth and profitability are tied intimately to the workforce schedule for businesses with hourly and shift workers. For these industries, increasing workforce flexibility to maximize the efficiency of operations is essential to protect profits.
Create accurate schedules, prevent idle staff, and meet operational goals with labor demand forecasts derived from your organization's projected production demand and historical labor usage.
Leverage Shiftboard's exclusive shift shuffling capability to automatically recommend shift assignment changes and ensure shift coverage.
Engage your employees to tap into hidden schedule capacity. This increases workforce flexibility and improves employee job satisfaction and retention.
Why is Managing Workforce Utilization So Challenging?
Unpredictable labor needs due to demand fluctuation
Constantly changing workforce makeup
Hard to maintain employee productivity and reduce burnout
Learn More About Improving Workforce Flexibility
Webinar: Workforce Flexibility: How to Flex Your Workforce to
Meet Demand
Learn what workforce flexibility means for your organizations and employees, and how scheduling software optimizes business outcomes
Article: Launching a Workforce Flexibility Initiative? Here's What You Need to Know
Learn about launching a flexible workforce initiative, including creative solutions to mitigate resistance, and gain executive buy-in.
How Shiftboard Helps Build Workforce Flexibility
Improving workforce flexibility is increasingly important for operations with hourly and shift workers. Unexpected change due to production and service demand variations, supply chain disruptions, and worker call-offs often requires swift adjustments to staff scheduling. Building flexibility into your workforce boosts operational agility in response to these changes, protecting your organization from missed revenue targets and unplanned labor costs.
Forecast Labor Needs
Accurately align labor demand to production and service goals – even as things change. With Shiftboard, you can confidently create optimized schedules and auto-schedule your workers in response to the changing dynamics of daily operations.
Optimize Labor Capacity
Identify hidden capacity within your existing workforce before resorting to overtime or other staffing resources. Shiftboard makes certain all viable workers are scheduled by ensuring no idle or underutilized workers are overlooked when scheduling. This practice drives higher labor utilization while avoiding unnecessary overtime costs.
Leverage Flex Pools
Visualize coverage gaps once your full-time workers are scheduled and quickly identify available and qualified flex pool staff to fill those gaps. A viable flex pool strategy safeguards full-time workers against schedule inconsistency and excessive overtime, improving job satisfaction and reducing labor costs.
Partner with Employees
Keep track of and accommodate worker shift preferences when scheduling to reduce shift turndowns and scheduling complaints. Worker-friendly scheduling also improves job satisfaction and reduces turnover, which is key to protecting workforce capacity long term.
Prioritize Employee Communication
Timely and rapid response to change requires full worker cooperation, so keeping workers informed — in real-time — is essential. Shiftboard's rich communication tools expedite communications about schedule changes and open shifts to increase worker engagement and maximize shift coverage.
Two years ago, we launched a strategic employee scheduling initiative to leverage our employees' preferences while increasing productivity and retention numbers. The initiative has helped create a healthier, more productive workplace while also saving our organization time and money.

VP Operations, Wes Swearingin, Medline
Trusted by the World's Most Recognized Brands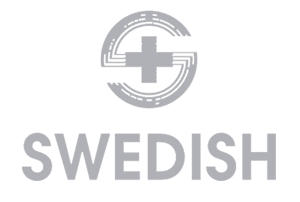 What Would You Like to Do Next?
Talk with Us
We'll be in touch for a short conversation about your workforce scheduling challenges and how we can help.
Learn More About Software
See how Shiftboard helps you keep operations running smoothly, optimize resources, and boost worker engagement.