Hourly Employee Satisfaction & Retention
Be the Place Where People Want to Work
Create a Workplace Where Management is Trusted, and Employees Are Valued
Today's hourly and shift workers expect a relationship with their employer that transcends the exchange of work for a paycheck — and equitable, efficient, worker-friendly scheduling plays a significant role in the quality of that relationship. Employee scheduling software gives employers the ability to optimize operations and improve the employment experience for workers.
Create optimized schedules and reduce the need for frequent, last-minute changes that lead to chaos and frustration for workers.
Alleviate perceptions of unfair scheduling processes and give workers higher confidence in the scheduling practice with automated scheduling.
Produce employee schedules that consider worker preferences by allowing workers to input their availability using easy-to-use self-serve capabilities.
Improve employee job satisfaction with mobile-friendly tools such as 24/7 access to work schedules and the ability to pick up shifts and set work preferences.
Why Is Hourly Employee Retention So Challenging?
Difficult to balance business goals and employee preferences
Employees can't always influence their work schedules
Hard to enforce and demonstrate schedule fairness
Learn More Best Practices Around Hourly Employee Satisfaction & Retention
Ebook: The Hourly Worker
Research Report
Learn the key drivers of hourly employee satisfaction and retention, based on Shiftboard's recent research.
Article: How to Put Out the Flames of Employee Burnout
Learn strategies and tactics for reducing burnout and the turnover that comes with it.
How Shiftboard Helps Improve Employee Satisfaction & Retention
Retain top talent by enabling higher employee engagement, healthier work-life balance, and greater transparency into scheduling fairness.
Real-Time Communication
Provide workers and managers with the communication tools necessary to exchange information in real time or quickly address scheduling issues before they become problematic. Maximize communication reach around the clock using message broadcasts, mobile apps, text, automated calls, and email.
Worker-Friendly Scheduling
Give workers greater control over their schedules without compromising operational goals. Workers can access their work schedule anytime, pick up available shifts they qualify for, set schedule preferences, and more. More schedule flexibility improves work-life balance, reduces burnout, and increases worker satisfaction.
Champion Fair Scheduling
Dispel the perception that scheduling processes are unfair. Ensure scheduling rules are followed throughout the scheduling lifecycle to instill greater confidence in scheduling fairness and build more trust between employer and employee.
Our diverse staff leads dynamic lives, and we are cognizant that work-life balance is important for their quality of life. We utilized technology to specifically assist in scheduling our staff in a manner that accommodates their needs, while also ensuring that our staffing strategy meets the needs of the business.

Alan Nair, Labor Scheduling Project Lead, LUSH Fresh Handmade Cosmetics
Trusted by the World's Most Recognized Brands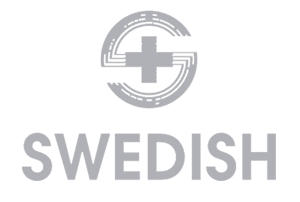 What Would You Like to Do Next?
Talk with Us
We'll be in touch for a short conversation about your workforce scheduling challenges and how we can help.
Learn More About Software
See how Shiftboard helps you keep operations running smoothly, optimize resources, and boost employee satisfaction.