Workforce Rostering Software
for Mission-Critical Industries
Workforce Flexibility. Satisfied Employees.
Agile Operations.
Scheduling Your Shift-Based
Workforce
Shiftboard automates the entire employee scheduling life cycle with solutions tailored to your operation: your rules, your workers, and your goals.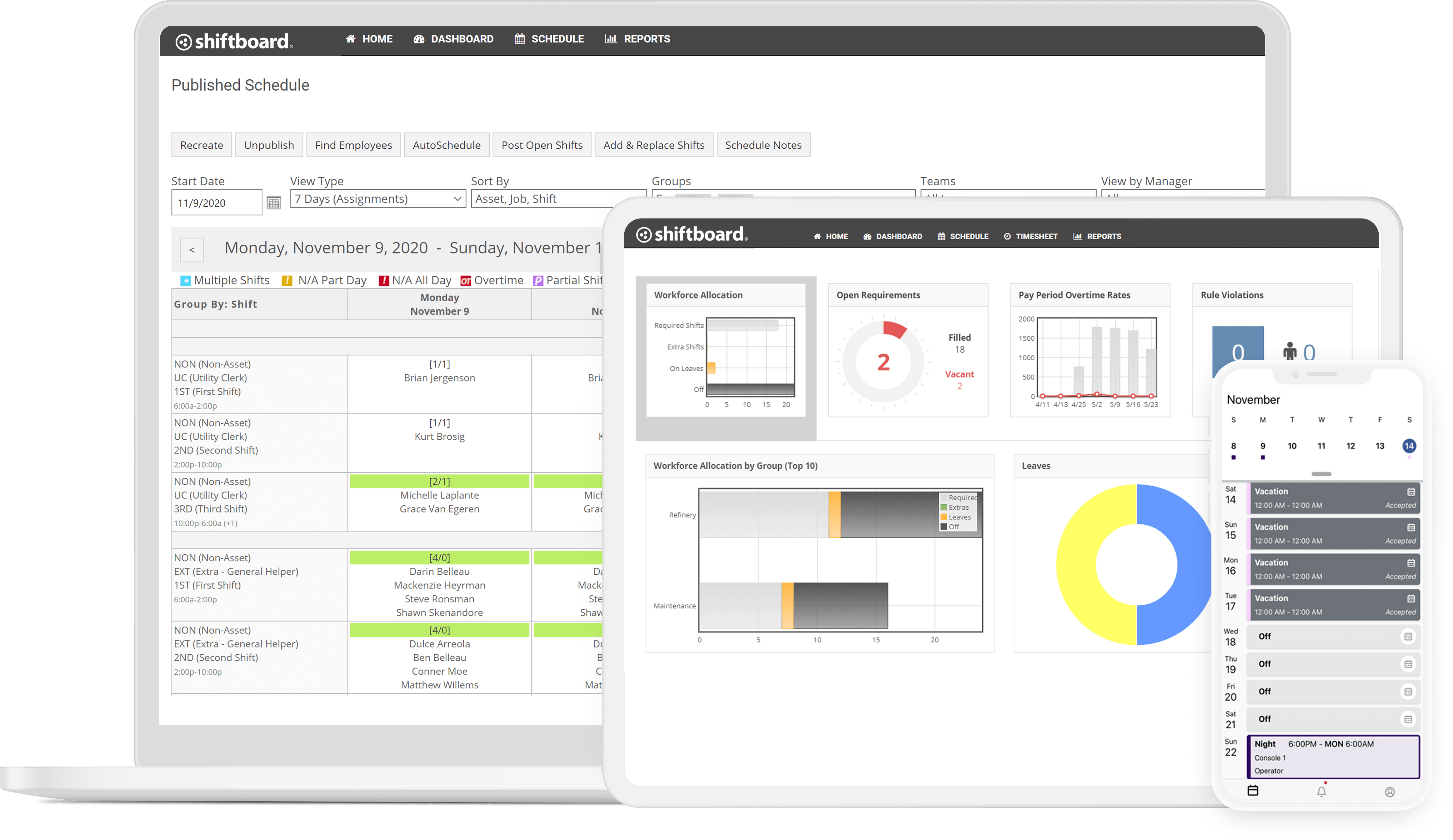 Trusted by the World's Most Recognized Brands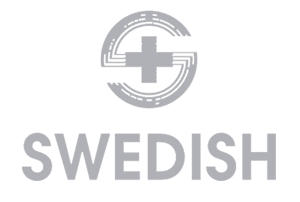 Built for Your Industry
Shiftboard's intelligent technology helps you tap the power of workforce data visibility to drive high-performance operations, improve employee satisfaction, and protect your profits.
"We launched a strategic employee scheduling initiative to leverage our employees' preferences while increasing productivity and retention numbers. The initiative has helped create a healthier, more productive workplace while also saving our organization time and money."
SVP of Operations,
Medline Industries
"Shiftboard saved us almost $3M in costs and is a proven solution for API RP 755 compliance. They went over and above the call of duty to meet our needs."


Larry Heasley,
HR Manager, Shell
"Centralized scheduling with Shiftboard is the only way I can truly know what's going on in all 60 locations at once."
Technology Development Manager,
Living Resources
"Shiftboard's support services team is very responsive and high priority items are dealt with almost instantly. It is rare to experience this level of service from software vendors."
Business Transformation Analyst,
Alberta Justice and Solicitor General
Proven Customer Impact of Shiftboard
86%
Higher Worker
Satisfaction
30%
Faster Schedule
Creation
88%
Higher Shift
Coverage
55%
Fewer Scheduling
Errors
16%
Decrease in
Turnover
Want to learn more about employee scheduling software?
Q&A
These are some questions we frequently hear from people looking for workforce scheduling software. If you don't see yours, please reach out.
What is employee scheduling software?

Employee scheduling software automates the process of creating and managing shift schedules according to rules and parameters set by an organization, state and federal laws, safety regulations, and union agreements. Intelligent automation, configured to meet an organization's unique scheduling requirements, helps solve key business challenges such as increasing operational efficiency, improving employee job satisfaction, and lowering total labor costs.

Why is employee scheduling important?

Employee scheduling is a critical aspect of operations because it provides a plan for how and when employees do the work that needs to get done. It can be a complex process, especially for shift-based operations, such as those in manufacturing. Workforce managers responsible for high-volume labor scheduling may rely on employee scheduling software to help them ensure enough workers are scheduled to meet production goals and keep order commitments.

How does employee scheduling software impact business outcomes?

Companies experience significant ROI after implementing employee scheduling software. For example, Shiftboard's customers on average report better business outcomes such as 88% higher shift coverage, 16% reduction in turnover, and 23% reduction in OT costs.

How does Shiftboard help improve workforce operations?

The fact that Shiftboard customers report an average 30% increase in scheduling efficiency, is a compelling reason to choose us. But the strategic benefits expand well beyond day-to-day scheduling efficiency improvements. Our customers also realize a positive impact on key areas of workforce operations including employee satisfaction and retention, labor cost management, and compliance with union agreements, fatigue policies, and other scheduling regulations.

How do hourly employees access their work schedules with Shiftboard?

Shiftboard is cloud-based and accessible from any desktop or mobile browser, in addition to our native mobile apps.

Is there customer support available?

Yes. If you are an existing client or user, please contact our customer service line at 1.800.746.7531 for product support. For more information on our customer success service and implementation options, please visit our customer success services page.