Nurse Scheduling Software
Manage Nurse Scheduling
and Float Pools More Efficiently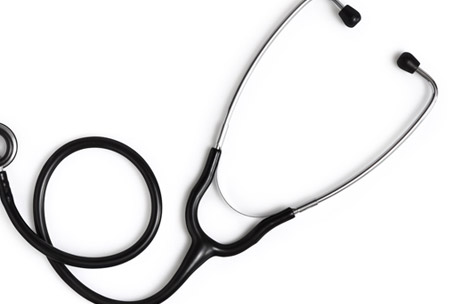 Hospitals
Transitional and Long-term Care Facilities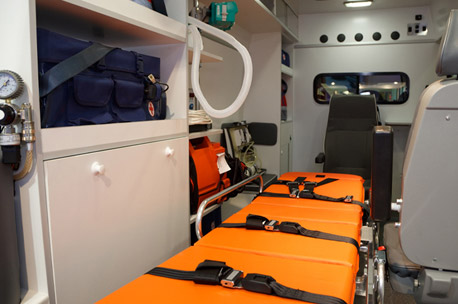 Mobile Healthcare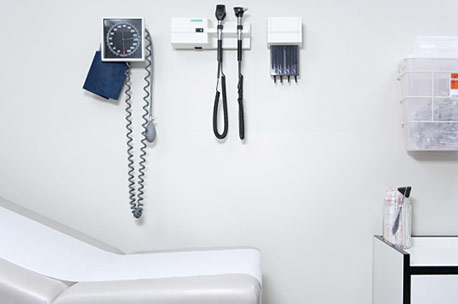 Healthcare Clinics
Trusted by Leading Healthcare Providers


Optimize Schedules for Patient Care & Employee Well-Being
Balance your organizations needs with staff preferences and labor rules to ensure high quality care and happy, engaged care providers.
Build staff schedules that maximize shift coverage while considering fairness, patient care ratios, and labor regulations.
Post new shifts and allow eligible nurses to automatically see and request them.
Empower nursing staff with the ability to influence their work schedule and select shifts.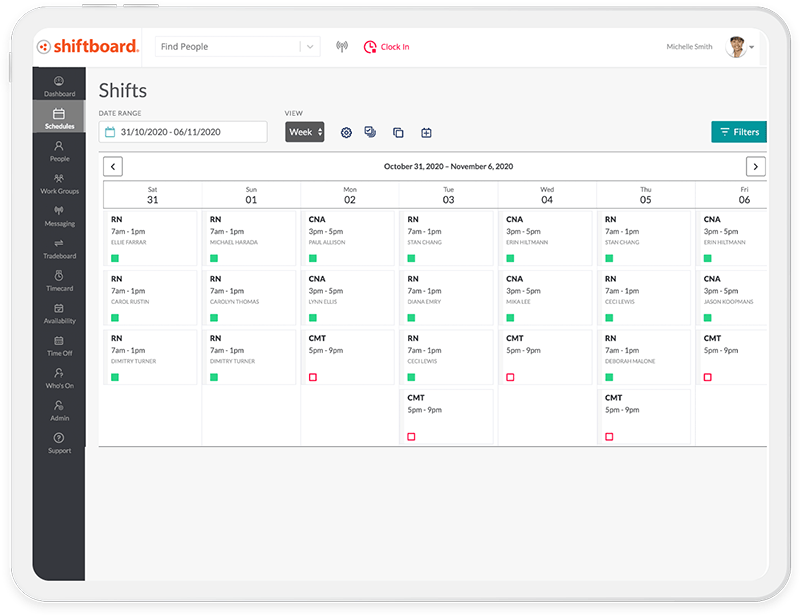 Ensure Shift Coverage When Things Change
Take the hassle out of filling last-minute shifts to meet changing patient loads.
Give nursing leads a real-time view of scheduling needs and nursing staff availability.
Assess scheduled staff's eligibility to fill various positions to maximize coverage.
Auto fill last-minute shift openings with staff who have confirmed acceptance to work.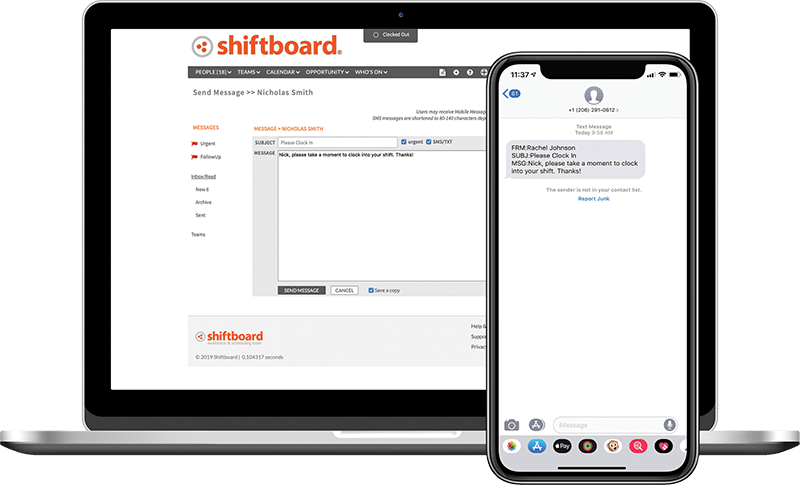 Make Informed Scheduling Decisions
See the direct impact scheduling decisions have on overtime to ensure desired outcomes on both the budget and the bottom line.
Automatically schedule shifts with eligible employees who have lower cost implications.
Avoid excessive overtime automatically by placing limits on nurses' schedulable hours.
View expected overtime costs to ensure you stay on track with goals and budget.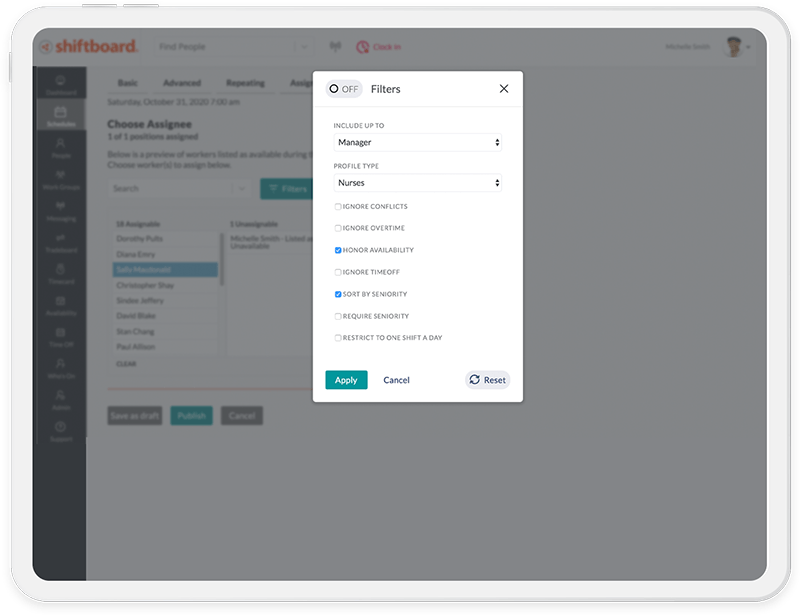 5 Reasons Nursing Directors Choose Shiftboard
Day-Of Shift Coverage Tools
Fill shifts quickly and accurately to ensure every shift is filled by a nurse with the right skills and certifications. View coverage gaps and real-time schedule status to ensure coverage across all departments.
Fast, Efficient Scheduling
Free up scheduling leads for higher value activities by automating key steps in the scheduling process such as shift assignments, call-out management and more.
Real-Time Staff Communication
Streamline communication with your nurses without having to hit the phone tree every time there's a last-minute change. Instead, stay connected with text messages, alerts and notifications for new shifts and last-minute updates.
Easy Float Pool Management
Manage complex float pool scheduling with the ability to schedule for multiple locations from one central schedule and avoid double-booking staff members across locations.
Employee Self-Serve Access
Enable your nurse staff to view their schedules, confirm new shift assignments and trade shifts to save time and reduce headaches for both nurses and schedulers.
---
How Scheduling Technology Relieves Staffing Challenges of Long-Term Care Guide
Learn how employee scheduling software helps ensure long-term care providers can remain focused on care.
3 Benefits Employee Scheduling Software Brings to Healthcare
Learn about the top ways healthcare providers benefit when staff scheduling software is implemented.
---
By mandating the use of Shiftboard throughout the organization, the cost of manager overtime has been cut almost in half.

Jared Hammond, Technology
Development Manager,
Living Resources
What Would You Like to Do Next?
Talk with Us
We'll be in touch for a short conversation about your workforce scheduling challenges and how we can help.
Learn More About Software
See how Shiftboard can help you retain talent and fill shifts faster.
---
Is Automated Scheduling Right for Your Organization?
Learn more about the value of workforce scheduling automation in healthcare.