Temporary Staffing: Grow Your Business with Workforce Scheduling Automation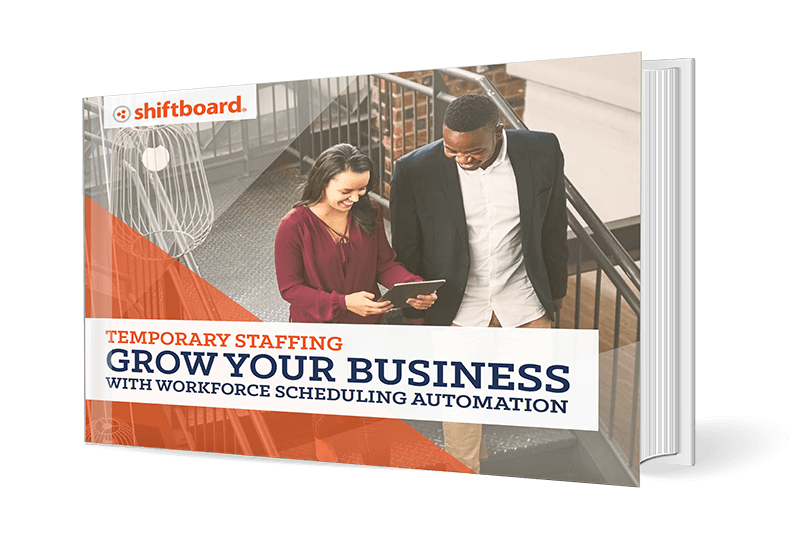 Scheduling is essential for temporary staffing firms. But assigning placements and communicating shift changes can be time-consuming and difficult. When there's a problem with scheduling, it's hard to meet and exceed client expectations. That's where scheduling automation comes in.
In this ebook, we explore how scheduling automation can benefit recruiters, workers, and clients with these results:
Recruiters perform at their best
Work satisfaction and retention increase
Worker engagement improves
Client satisfaction increases
Communication improves significantly
Download the ebook today to start growing your business with scheduling automation.